Hi guys! This is a wrap-up of the noteable blog related and life events that happened in the past month. Hope you enjoy.
On the Blog
January Books Reviews
Laurinda by Alice Pung
(3/5)
The Giver Quartet by Lois Lowry
(4/5)
The Brief Wondrous Life of Oscar Wao by Junot Diaz
(3/5)
Throne of Glass by Sarah J Maas
(4/5)
The Maze Runner by James Dashner
(4/5)
Favourite Read this Month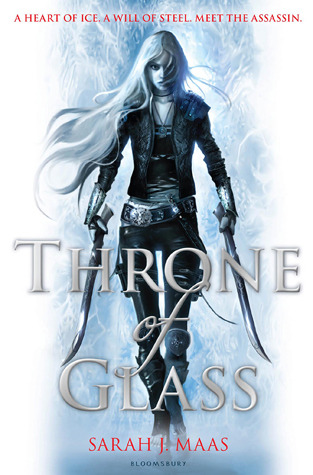 Favourite Movie
This movie is set during WWII and follows the story of famous mathematician Alan Turing as he attempts to crack the Germany Enigma Code in hopes of helping Britain win the war. This was an AMAZING movie. It was captivating for the entirety of the film and was very emotional. Every performance was on point. If you haven't watched it yet, what are you waiting for?!
Favourite TV show
I don't really think I have to say anything to justify why I love Friends so much. It's a classic! All the characters are hilarious and their onscreen chemistry is great. This is probably my third time watching the series again, such a good one to marathon.
Favourite Blog Posts / Events
My Top 10 Recommended Booktubers
My 1 month Blogiversary Giveaway
--> Only 1 more day before it closes! Get in quick to win a book of your choice.
I also participated in a couple of
Read-a-thons
, fair effort but could've read more!
Reading Challenge Update
I read and reviewed 4 books for COYER this month (all linked above). Throne of Glass went towards the Flight of Fantasy Challenge and Oscar Wao and Laurinda went towards the two Diversity challenges I've signed up for. You can keep up to date with my challenges via the progress bars in the side bar and read more about all of them
here
.
In Life
This month I went to Sydney for AIESEC Australia's national conference. AIESEC is a student run non-for-profit that's key purpose is leadership development. I've been involved with them since the start of last year and have loved my experience so far. Conference was so much fun! One of the best weeks of my life. Unfortunately I didn't take that many photos of the conference itself, but here are a couple of Sydney's skyline, the Darling Harbour region and a old train station we were at. I love Sydney and the people there so so much, can't wait till I go again.