Top Ten Tuesday is a book meme hosted by
The Broke and the Bookish
. Topics are picked each week and people share their lists with one another. Lists don't have to be 10! You can really do any number you'd like. To find out more and join in click
here
. This weeks topic was picking books we'd like to read with our book club (if we had one). I'm not involved in any book clubs but if I were it'd most likely be reading adult fictional stand-alones just because I feel like they'd be great for group discussion. Here are the three books (couldn't think of 10) I'd like to read in that situation! Click on the covers or book titles to be sent to their Goodreads page.
Book Club Reads: Adult Fictional Stand-Alones
(in no particular order)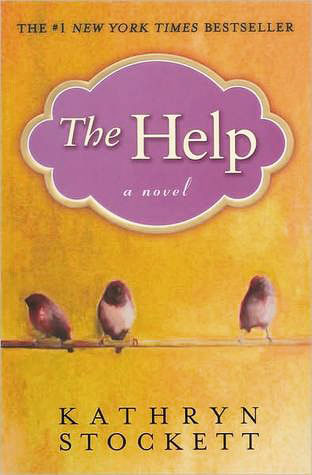 Blurb: Three ordinary women are about to take one extraordinary step.... Twenty-two-year-old Skeeter has just returned home after graduating from Ole Miss. She may have a degree, but it is 1962, Mississippi, and her mother will not be happy till Skeeter has a ring on her finger. Skeeter would normally find solace with her beloved maid Constantine, the woman who raised her, but Constantine has disappeared and no one will tell Skeeter where she has gone. Aibileen is a black maid, a wise, regal woman raising her seventeenth white child. Something has shifted inside her after the loss of her own son, who died while his bosses looked the other way. She is devoted to the little girl she looks after, though she knows both their hearts may be broken. Minny, Aibileen's best friend, is short, fat, and perhaps the sassiest woman in Mississippi. She can cook like nobody's business, but she can't mind her tongue, so she's lost yet another job. Minny finally finds a position working for someone too new to town to know her reputation. But her new boss has secrets of her own. Seemingly as different from one another as can be, these women will nonetheless come together for a clandestine project that will put them all at risk. And why? Because they are suffocating within the lines that define their town and their times. And sometimes lines are made to be crossed. In pitch-perfect voices, Kathryn Stockett creates three extraordinary women whose determination to start a movement of their own forever changes a town, and the way women--mothers, daughters, caregivers, friends--view one another. A deeply moving novel filled with poignancy, humor, and hope, The Help is a timeless and universal story about the lines we abide by, and the ones we don't.
Why I picked this book:
The Help is one of my all time favourite books and I would definitely love to re-read this with others as a group. It is a fantastic historical fiction novel, incredibly realistic and I would highly recommend it to everyone. It made me feel every emotion possible and is beautifully written. The movie adaptation was also AMAZING, one of the best I've seen.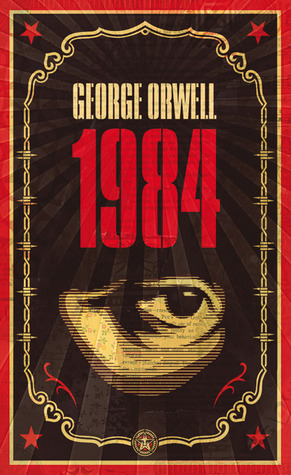 Blurb: 'It was a bright cold day in April, and the clocks were striking thirteen.' Winston Smith works for the Ministry of truth in London, chief city of Airstrip One. Big Brother stares out from every poster, the Thought Police uncover every act of betrayal. When Winston finds love with Julia, he discovers that life does not have to be dull and deadening, and awakens to new possibilities. Despite the police helicopters that hover and circle overhead, Winston and Julia begin to question the Party; they are drawn towards conspiracy. Yet Big Brother will not tolerate dissent - even in the mind. For those with original thoughts they invented Room 101 . . . Ninteen Eighty-Four is George Orwell's terrifying vision of a totalitarian future in which everything and everyone is slave to a tyrannical regime.
Why I picked this book:
A modern classic I've been dying to read for some time now. Nothing better than discussing all the symbolism as a group and seeing how it has influenced the dystopians of society today.
Blurb: Years ago, when House of Leaves was first being passed around, it was nothing more than a badly bundled heap of paper, parts of which would occasionally surface on the Internet. No one could have anticipated the small but devoted following this terrifying story would soon command. Starting with an odd assortment of marginalized youth -- musicians, tattoo artists, programmers, strippers, environmentalists, and adrenaline junkies -- the book eventually made its way into the hands of older generations, who not only found themselves in those strangely arranged pages but also discovered a way back into the lives of their estranged children. Now, for the first time, this astonishing novel is made available in book form, complete with the original colored words, vertical footnotes, and newly added second and third appendices. The story remains unchanged, focusing on a young family that moves into a small home on Ash Tree Lane where they discover something is terribly wrong: their house is bigger on the inside than it is on the outside. Of course, neither Pulitzer Prize-winning photojournalist Will Navidson nor his companion Karen Green was prepared to face the consequences of that impossibility, until the day their two little children wandered off and their voices eerily began to return another story -- of creature darkness, of an ever-growing abyss behind a closet door, and of that unholy growl which soon enough would tear through their walls and consume all their dreams.
Why I picked this book:
I've heard so much about this one for ages now, the scattered formatting and creepy storyline definitely has me intrigued. I would love to read this and attempt to de-code it with a group of people!
Hope you enjoyed today's post. What's on your bookclub wish-list? Are you apart of any?
Sorry for the fewer posts this week. I've been busy and tired so just getting back into the swing of things. Happy reading!